OPEN ALL YEAR ROUND

Sid Valley Country House Hotel is our privately-owned business, to which we bring over 25 years experience, and we really delight in looking after our guests. It's your holiday, and we go out of our way to make your stay in this beautiful part of the country truly memorable. For instance, mealtimes are flexible, and if you need a picnic lunch, or anyone fancies a bed time brandy or Horlicks, it's yours for the asking! In other words, we offer a very personal service at all times. Facilities for residents only.

YOUR PERFECT TOURING CENTRE

Apart from a variety of tourist attractions, there are many National Trust properties in the area. Within easy driving distance are the Roman city of Exeter, the Regency seaside town of Sidmouth, Exmouth's 2 mile long golden beach, the famous Cobb at Lyme Regis (featured in 'The French Lieutenant's Woman'), plus all the rural beauty of the Axe and Otter Valleys. Dartmoor or Exmoor make perfect day trips, and there is always the picturesque South Devon and Dorset coastline nearby.

HOW TO FIND US




The hotel is situated on the outskirts of the delightful Saxon village of Sidbury, halfway between Sidmouth and Honiton, off the A375.
If you are using sat-nav, wait for the brown sign before turning off the A375.
The Hotel includes a private residential car park.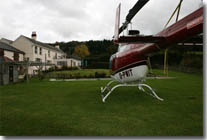 Exeter international airport is just a 15 minute drive away, and we even have our own helipad!.


Honiton railway station on the main line from London Waterloo.

Honiton to Exeter station central approx 25 minutes or Honiton to Exeter St Davids's Station, London Piccadilly line 30 minutes.

The 9 bus stops at the end of the lane.

The X53 is a great way to see the beautiful Devon coastline.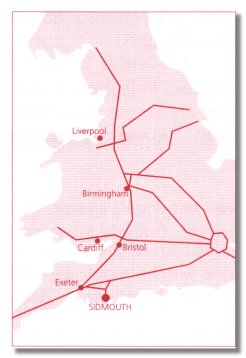 Country House Hotel & Self-Catering Cottages
Please Click Here for Brochure & Further Information

enquiries@sidvalleyhotel.co.uk